7 Approved Best Payment Methods for Sex Workers
31 August 2022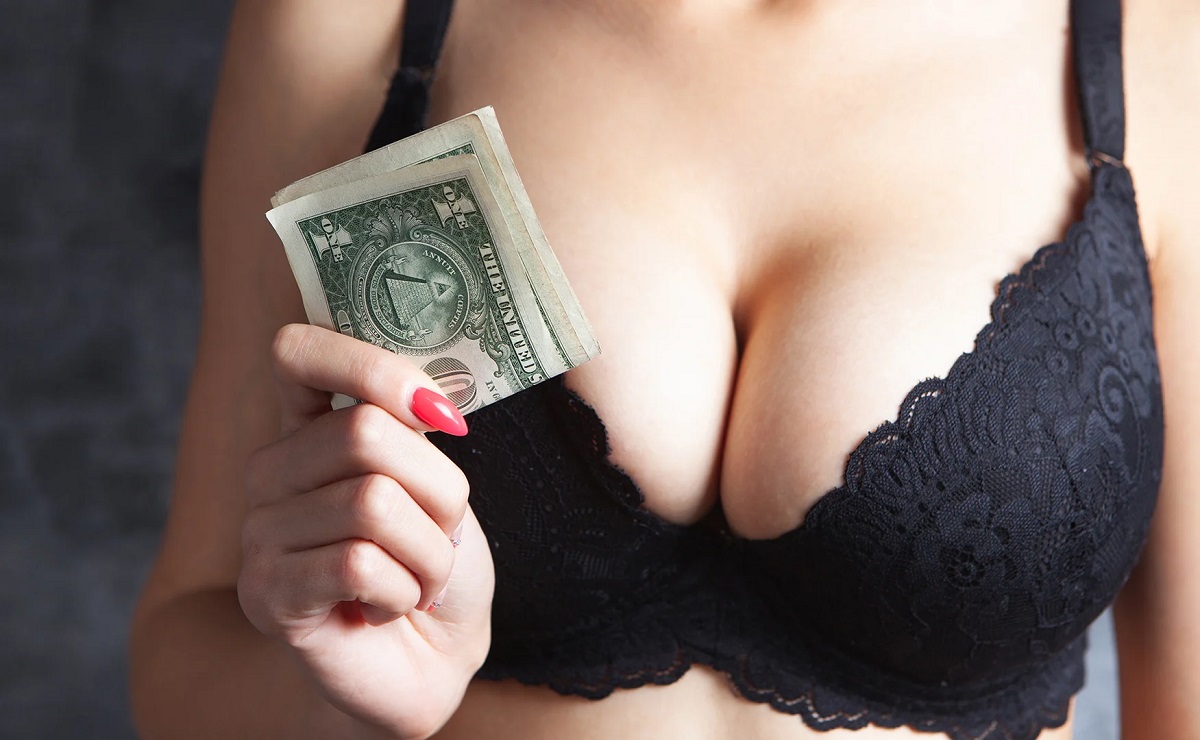 In the world of sex work, accepting money from clients is an important step. The livelihood of the sex workers depends on it. As technology has advanced, clients want to make a shift to digital payments and that has created more hurdles that sex workers have to overcome to ensure that they get paid.
Many digital payment platforms do not allow sex workers to receive payments. Nonetheless, Goo Escorts online directory has done extensive research and has found a few which are considered the best payment methods for sex workers.
Approved Payment Methods for Online Sex Workers
Here are some of the payment methods that most sex workers can accept regardless of the kind of services they provide their clients.
Wire Transfer
One of the safest methods to accept payments from clients is wire transfer. Depending on how the wire transfer is sent, a sex worker can directly receive the money into their bank account. Also, the sex worker does not have to worry about currency exchange if a client sends the wire transfer in any other currency. The bank will automatically convert it to sterling pounds or the currency that is used in the sex worker's country.
When a sex worker accepts a wire transfer, they need to provide their bank details to the client so that they can execute the transfer. This is a secure method as no one can get access to the money in the account. However, most experienced sex workers state that it is best to not give bank details to a new client until some kind of trust is established.
Paxum
Since PayPal does not allow sex workers to accept payments, a good alternative is Paxum. It accepts more than 20 different currencies and has a presence in nearly 50 countries. It is known to work with the sex industry and porn industry.
When you create an account with Paxum, you can open a US dollar or euro account. If you want to withdraw money, you can either send the balance in your Paxum account to your bank account or register your debit card to withdraw the money. The rates for withdrawal and sending are competitive and that makes it a popular option among sex workers.
CCBill
Another popular mode of receiving payments is CCBill. It has been around for decades and has the experience of serving the adult entertainment industry and markets. If you opt for CCBill, you will receive extra services, such as risk mitigation, fraud management, regulatory support, and compliance support. CCBill offers these additional services free of cost.
However, CCBill is expensive to use as the fees range from 10.8% to 14.5%. Also, many London escorts claim that it accepts a limited number of currencies, including the US dollar, Australian dollar, Japanese yen, Canadian dollar, euro, and British sterling pound. So, if a sex worker accepts other currencies, CCBill may not be the right choice.
Coinbase
Many sex workers are now accepting cryptocurrencies as it is a safe and anonymous way to accept and send payments. Out of all the cryptocurrency payment services out there, most sex workers prefer Coinbase as it accepts all major cryptocurrencies. However, it is mainly used by those who accept payments in Bitcoins.
If you receive payments in Bitcoins, you will be lucky as Bitcoin has been steadily increasing in value. So, if you wait until the value goes up, you will gain extra cash. Furthermore, Coinbase makes it easy to sell cryptocurrencies so sex workers can also make money by opting for this service. If you open a Coinbase wallet, you can provide your clients with the QR code to make the payment in the cryptocurrency of your choice.
ePay Service
ePay Service has been around since 2007 and operates in the UK under a registered company that is regulated by the FCA. The charges to receive payments are low. The service takes around 3 euros and an additional 1.95% when you use a credit card to withdraw your cash.
ePay Service also provides its own debit card to people and that makes it easy and quick to withdraw money. You can open an online eWallet, where you can accept payments from clients. While ePay is most common in Europe and Asia, you can accept global money transfers in your eWallet without a hassle.
ePayments
ePayments is an adult-friendly digital wallet and is ubiquitously used by adult content creators, affiliates, and professional studios. Once you receive money from a client in your ePayments wallet, you can use a prepaid debit card to withdraw the money from any ATM.
While ePayments supports international bank accounts, it does not support any bank accounts that are based in the US. Sex workers in the UK are happy to use ePayments as the debit card has zero annual maintenance fee and they can receive payments in euros and also transfer in euros to a euro bank account.
Cosmo Payment
Cosmo Payment is available in more than 150 countries and it also provides sex workers with a debit card that is linked to their Cosmo Payment account. Its fees are low and sex workers can use their account as a regular bank account. Many Manchester escorts favour this payment option as it is extremely adult-friendly.
The moment a client pays you, it will get converted to your local currency. As a result, you can spend the money using the debit card. There is no need to transfer to your regular bank account if you do not want it.
In Conclusion
These are some of the best payment methods for sex workers. However, it is best to check these options before you begin using them. Also, it is advisable to constantly read their terms and conditions as these companies keep changing and updating them. That will keep you safe and enable you to continue your work and receive payments from your clients.